There comes a time when all of us must leave here

George Harrison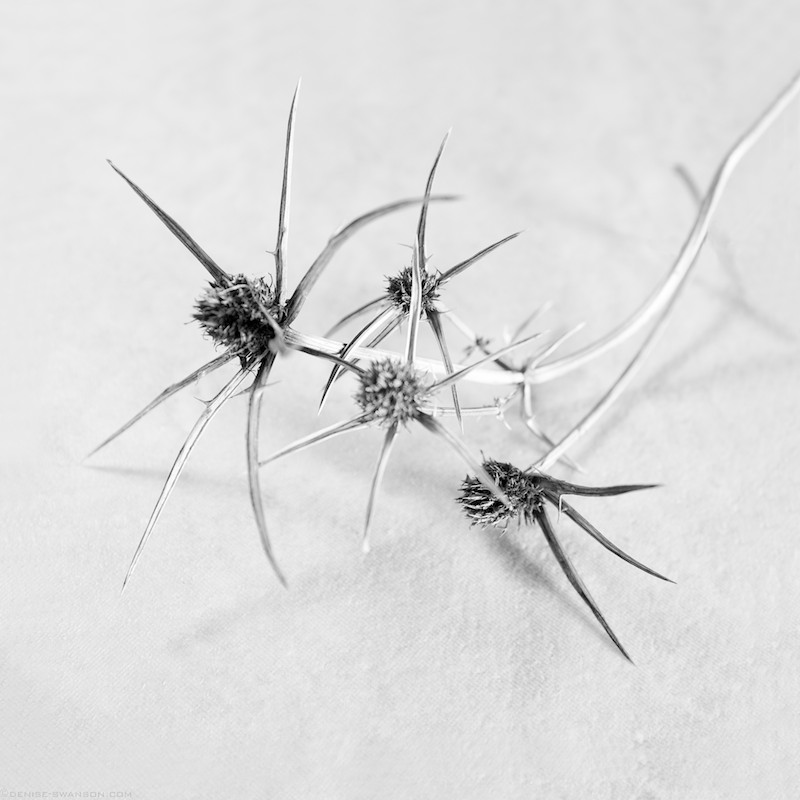 The Art of Dying project actually came about as the result of a happy accident, it was not pre-planned at all. At the time (2012) I had a very cold studio space at Oxheys Mill Studios in Preston and after a particularly cold spell, found that plants I had previously taken in from my garden to photograph had literally dried up. In the cold they were beautifully preserved, keeping their shape, petals and seeds intact. I left them to dry fully and then arranged and photographed them on a textured surface.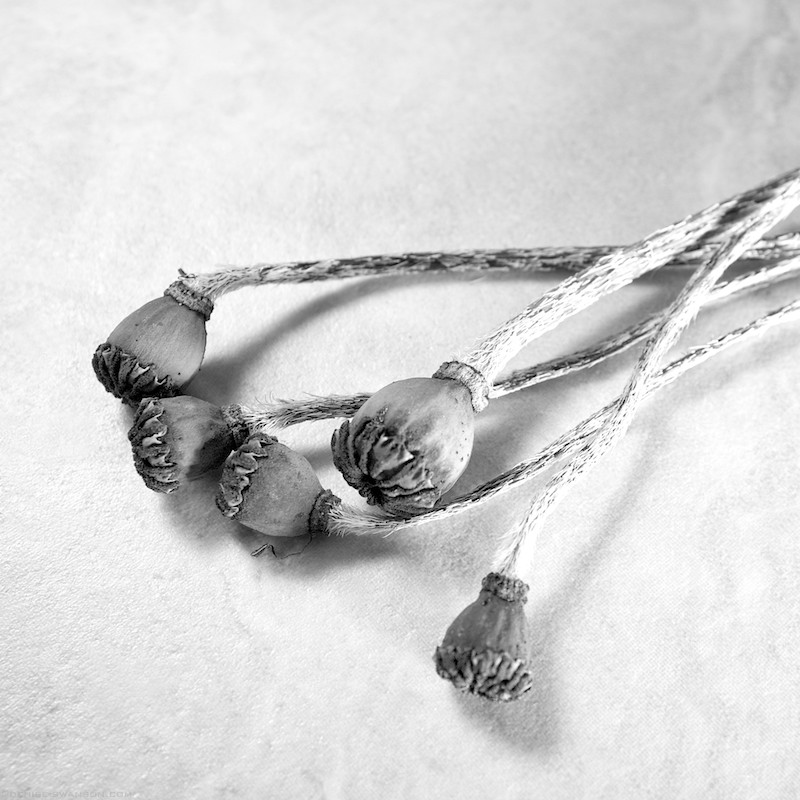 I was pleased with the series of images, seven in total, so processed and printed them as monochrome, onto fine art paper made from bamboo which seemed appropriate. I then carefully wrapped them around square wooden frames that my husband made for me. They appeared as a series in a couple of North West exhibitions and some have sold individually as prints.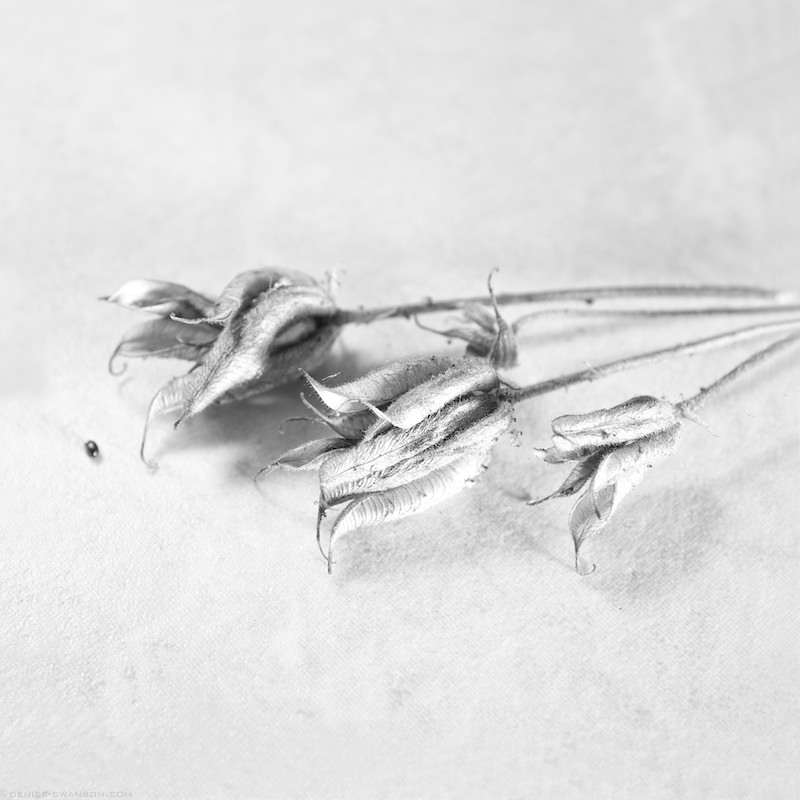 I still enjoy looking at them as they seem to have a zen feel about them.