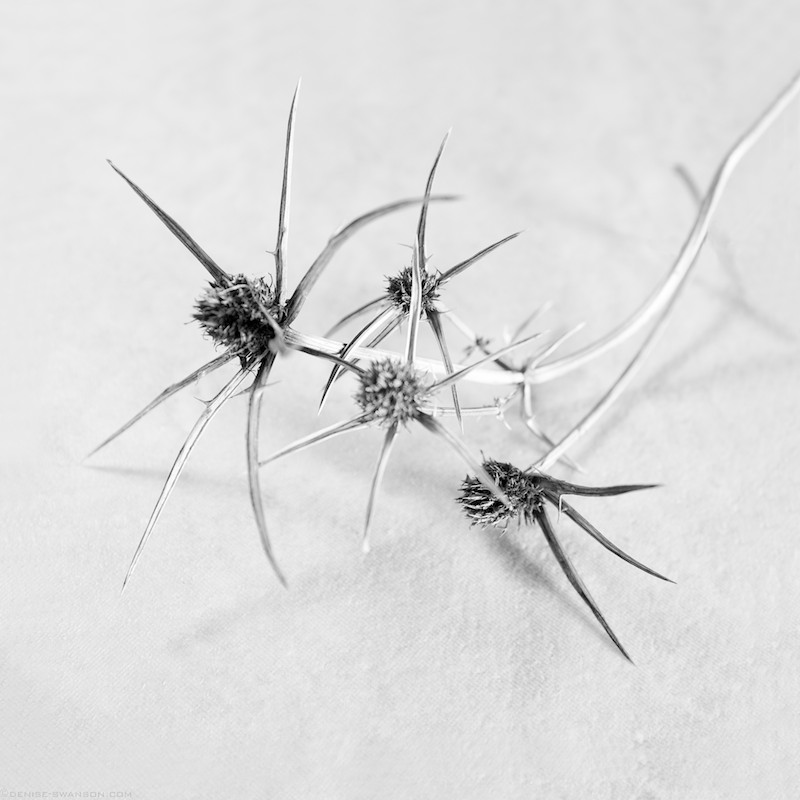 The Art of Dying project actually came about as the result of a happy accident, it was not pre-planned at all.
At the time (2012) I had a very cold studio space at Oxheys Mill Studios in Preston and found after a particularly cold spell that plants I had taken in from my garden to photograph had literally dried up. In the cold they were beautifully preserved, keeping their shape, petals and seeds intact. I left them dry fully and then arranged and photographed them on a textured surface.
I thought they made a nice series of images, seven in total. So I processed and printed them as monochrome, onto fine art paper made from bamboo which seemed appropriate, then carefully wrapped them around square wooden frames that my husband made for me. They appeared as a series in a couple of north west exhibitions and I have sold a few prints of them.
I still enjoy looking at them as they seem to have a zen feel about them.